Being a young person can be tricky, but being a young person with cystic fibrosis (CF) can be even more difficult. We can provide lots of support and information to help you through this time. We have a social worker, community nurse, physiotherapist and education officer who can all offer support, as well as a range of resources and services you can access.
See A Guide to Services For: Adults with CF brochure for an overview of our services.
CF Talk Video Series
In our six-part CF Talk video series, we talk to people of different ages and backgrounds about how their lives are impacted by CF.
We've created this resource for young people to help navigate some of the trickier aspects of living with CF. Our real-life experts will discuss how they have dealt with school, relationships, work and balancing their life with CF treatment.
CF Talk New Episode: Embarrassing Moments
In this final episode of our CF Talk video series, our participants share some of the less discussed and potentially embarrassing side effects of life with CF.
CF Talk Episode 5: Relationships
In this video, our participants share how they've grown and maintained relationships with family, friends and partners while managing life with CF.
CF Talk Episode 4: Careers and Future Planning
In this episode, our participants share how they've juggled work, building a career and aspirations and future planning.
CF Talk Episode 3: School Experiences
In this episode, our participants discuss their school experiences; sharing ideas about how they navigated the challenges of gaining their education and managing CF at the same time.
CF Talk Episode 2: Motivation
In this episode of the CF Talk video series, our participants share their tips for staying motivated to keep up their treatment and exercise routines.

CF Talk Episode 1: Disclosure
In this episode we talk with six adults with CF about how they manage disclosing their condition to others at school, work and in their personal relationships.

If any of the content in these videos causes you distress or raises any issues for you, please contact our team at servicesmanager@cfwa.org.au or 08 6457 7333 for support.
Watch this space for episodes 2-6, coming very soon!
This program has been made possible with generous support from Lotterywest.
CF Talk Interactive Magazine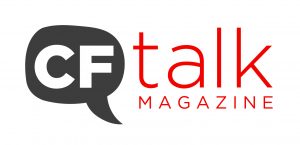 We are proud to announced the launch of our new interactive magazine for young people, CF Talk.
In this first edition we share stories from people with CF about landing your dream job, taking medication at school and much more!
The CF Talk website is currently unavailable. Please come back soon.
Treatment
Airway Clearance
Airway clearance, or physio, is required every day to remove mucus from your lungs to prevent lung damage. It is important to have a good routine with your physio and to understand why you need to do it. You can check out our Airway Clearance Techniques factsheet for more information.
There are lots of different airway clearance techniques, and your hospital physio will create an individualised program that is best for you. Here are some techniques you may use:
You should always speak to your hospital physio if you have any questions about your physio treatment. We also have a Homecare Worker service which can help you keep on top of your physio and exercise routines. See our Home and Hospital Care page for more information.
Exercise
Exercise is very important for people with CF. It can improve your lung function, strength, fitness levels and overall quality of life.
Our CFFit resources can assist you to exercise safely at home or in the gym. The resources are also useful to educate your personal trainer or fitness coach about CF and exercise. They contain CF specific exercise tips and information to help you.
You might also like to read these factsheets relating to exercise and CF:
In 2017 we piloted a Personal Training (PT) Program in the southern suburbs of Perth to assist with goal setting and exercise motivation. We have plans to expand the PT program to cover more areas in the future. See Home and Hospital Care for more information.
We also have an annual Equipment Subsidy to assist with purchasing exercise equipment. See Subsidies and Equipment for more information.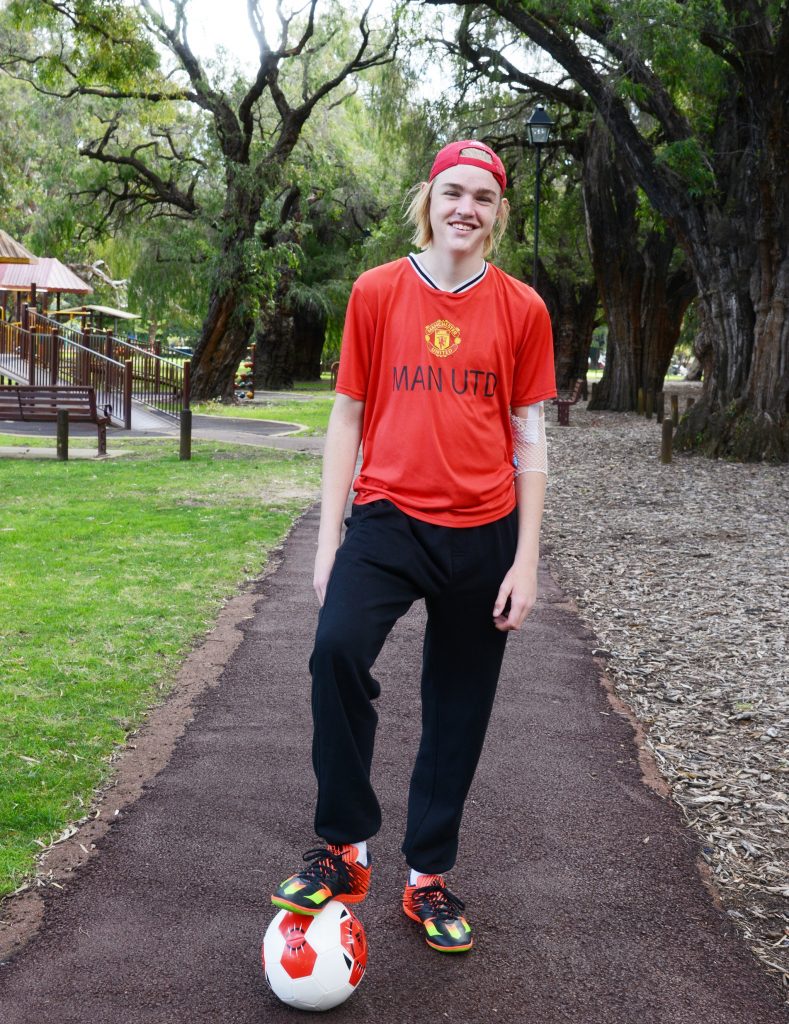 Nutrition
What you eat plays a big role in the management of your CF. Body weight can be linked to lung function and overall health. Our CFFood resources have lots of information about the CF diet as well as quick and easy recipes and meal plans. You might be interested in:
Hard copies of these resources are available on request. Contact our Education Officer via email (education@cfwa.org.au) or phone 08 6457 7333 for more information.
Our CFCooking program has a range of cooking demonstration videos featuring people with CF. Video topics include:
For further information the following factsheets are available:
Medications
Having CF means you will be on lots of different medications. Common medications include enzymes, bronchodilators, mucolytics, antibiotics, anti-inflammatories, salt and vitamins. These medications may be taken orally, intravenously, inhaled through a nebuliser or other inhalation devices. It can be overwhelming at times, and difficult to stay on top of the required treatments. Check out our factsheets for more information:
Infection Prevention and Control
People with CF are at greater risk of getting lung infections than those who don't have CF. That's because the thick, sticky mucus builds up in the lungs, making a perfect environment for germs to breed. Good hand hygiene, avoiding people who are unwell and avoiding others with CF can help minimise the chance of picking up germs.
Mental Health and Wellbeing
Anxiety and Depression
Young people with CF are at greater risk of experiencing mental health issues, including anxiety and depression, due to the ups and downs of living with a chronic illness. Triggers can include new issues (diabetes, continence issues etc), changes in your health, difficulty maintaining normal activities such as work or relationships, poor body image or lung transplantation. Anxiety and depression can affect how you manage and cope with CF, so it is important to look after your mental health and seek help when you need it.
It's common to experience anxiety related to medical treatments or procedures. Our Procedural Anxiety factsheet has some methods that have been identified to help reduce procedural anxiety.
We can provide support including:
Counselling: Our social worker is available to provide counselling and general support to members. She can meet you somewhere for a coffee or just chat on the phone.
Goal Setting: Our Community Nurse can help set some goals with you to keep you motivated.
For more information see Counselling and Support.
Body Image
It's common for young people with CF to experience body image issues because of the impact CF can have on your body. Body weight, bloating, coughing, incontinence, coughing, ports, PICCs, PEGs and scarring, are common issues for people with CF.
You might be interested in checking out Salty Girls. Salty Girls is a collection of real life stories from young women living with CF. In the book, the Salty Girls share their personal stories about living with CF and strive to embrace their bodies, scars and all, to inspire women everywhere to do the same.
It is important to know that many young people experience these feelings and that there is always someone to talk to. You might be interested in speaking to our social worker, or connecting up with an older adult with CF via our e-mentoring program. See Counselling and Support for more information.
Sexual Health
Many young people with CF have lots of questions about sexual health, including puberty, fertility and sex. There are some great resources that may answer any questions you have.
These factsheets are all about fertility, reproduction and CF:
SPILL is a website made for young people with CF about sexual and reproductive health.
You might also like to read these external resources:
Co-Morbidities
Cystic Fibrosis Related Diabetes
Some people with CF will be diagnosed with Cystic Fibrosis Related Diabetes (CFRD) due to damage to the pancreas over time. You might like to check out the:
Continence
Many people, including young people living with CF can experience continence issues.
Bone Health
People with CF can experience thinning of the bones at an earlier age than the normal population.
Education and Work
High school can be a challenge, with or without CF. We have a program called CFsmart which has a range of information for you, your teachers and your parents, all about managing CF at school. You might be interested in:
Our Education Officer can organise a visit to your school to speak to your teachers and/or classmates about CF. For more information, go to Education and Training.
In most cases CF should not limit your job choices; focus on what you can do, not what you can't. When you apply for a job there are a few things to consider including:
Is the working environment suitable for you and your symptoms?
Are there flexible working arrangements that might make it easier to attend CF clinic appointments, etc?
You may be entitled to study allowances and other subsidies. Check out our Subsidies and Equipment page for more information. You can also speak to our Social Worker via email (servicesmanager@cfwa.org.au) or on 08 6457 7333 if you have any questions about working and study.
Financial Support
Living with CF entitles you to access various subsidies. See the Subsidies and Equipment page for more information. You can also contact our Social Worker via email (servicesmanager@cfwa.org.au) or on 08 6457 7333 to discuss any financial issues or queries.
Transition from PCH to SCGH
Transition is the process of moving your care from Perth Children's Hospital (PCH) to Sir Charles Gairdner Hospital (SCGH). The time at which you transition is a group decision made by you, your family and your medical team. It usually happens at 18 years of age, however it might happen earlier or later, depending on how ready you are. We can help you through the process by taking you on a tour of SCGH to see the ward and meet with the CF care team. Transition can be an anxious time, so being prepared and understanding of the process can really help.
You might also like to read:
Moving on to Charlie's with information about what to expect at SCGH, hospital admissions, what to do in an emergency, getting medications, home treatment, meeting the team, parking and more.
To talk to someone about transition or to book a transition tour, contact our Community Nurse via email (nurse@cfwa.org.au) or phone 08 6457 7333.
Travel
Travel is a great part of life; however, it can take lots of planning and for those with CF, it can involve extra organisation to ensure the trip goes smoothly. You might like to read:
Travelling for Adults with CF factsheet with information on reciprocal health care agreements, travel insurance, health preparation, medications, flights, eating, drinking and cross-infection and links to useful resources.
Our Social Worker may also be able to provide advice around insurance, please contact them via email (servicesmanager@cfwa.org.au) or phone 08 6457 7333.
Other Resources