We hold a range of member events throughout the year designed to support family members of those living with cystic fibrosis (CF). These events are aimed to provide respite and promote carers to initiate the development of supportive relationships within the community.
For more information or to register for one of our member event visit our Upcoming Events page or get in touch with our Services Officer via email (services@cfwa.org.au) or on 08 6457 7333.
Ladies High Tea
On the back of Mother's Day, we hold our Ladies High Tea, celebrating all female carers of people with CF. A fun and fabulous afternoon of high tea, games, guest speakers and champagne!
Parents Retreat
Normally held in March each year, the Parents Retreat is a two-night getaway for parents of children with CF. The annual weekend is held in various locations around metro and outer metro Perth, and provides a weekend of respite and initiates the development of important social support networks among parents.
Men's Support Event
In 2018 we are planning to hold a men's event for all male carers of people with CF later in the year. If you have any ideas or would like to be involved in organising this event, please get in touch with our Services Officer via email (services@cfwa.org.au) or phone 08 6457 7333.
Parent's Dinner
Parent's dinner is an annual support dinner for parents with a child (of any age) with CF. This event is usually held during Carers Week in October and provides a social setting to celebrate all the wonderful work they do and provide an opportunity for parents to connect with each other.
Sibling and Offspring Camp
Each year during the October school holidays, we hold a two-day camp for children, aged 8 – 16 years, with a sibling or parent with CF. The camp is a great opportunity for young people whose family lives are directly impacted by CF to connect with others in a similar situation. Our young carers also get the chance to experience new physical and challenging activities, learn more about their feelings toward CF and develop vital support networks.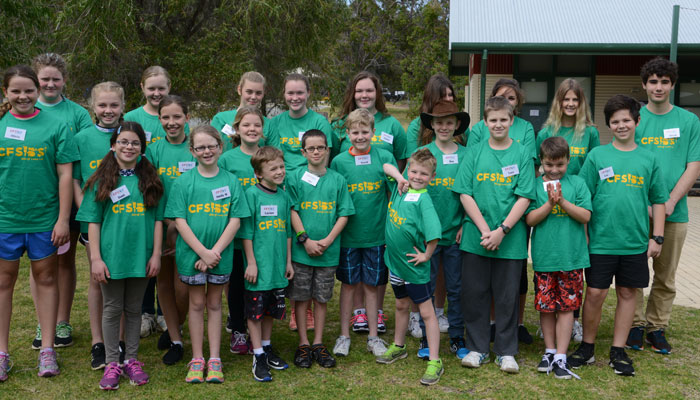 Transplant Support Dinner
An annual dinner for individuals who have received a lung transplant, and their partners. This event provides the opportunity to connect with others with CF who have been through the transplant journey and to share stories.
Outreach Dinners
During outreach trips, we host social dinners to connect parents and carers with other families affected by CF in their community. It is also an opportunity to meet the CFWA team and discuss services and support we can offer.
More Information
For more information visit our upcoming events page or get in touch with our Services Officer via email (services@cfwa.org.au) or on 08 6457 7333.