Perth monuments lighting up red this May for 65 Roses Day
65 Roses Day is held annually in May, our national Month of Awareness for cystic fibrosis. The day offers a special opportunity for our community to come together and raise funds and awareness for cystic fibrosis, a rare recessive genetic disease for which there is currently no cure.
On Thursday 25 May, landmarks across Western Australia will be lighting up red to show support for 65 Roses Day. Iconic monuments from Perth CBD, all the way to Rockingham and Mandurah will light up red in solidarity.
We are thankful to have the support of so many local businesses and organisations showing their support for Western Australians living with the condition. Visit some of your favourite Perth locations this May, or better yet, plan out your trip by visiting our 65 Roses Day Map and see how many locations you can visit.
Share your photos with us by tagging @cysticfibrosiswa on Instagram or using #65RosesDay in your post. We'll be sharing our favourite shots over on the Cystic Fibrosis WA Instagram and Facebook. If you're looking for more ways to get involved, visit our main 65 Roses Day page.
Landmarks lighting up red on Thursday 25 May:
Perth Metropolitan Area
Council House
Curtin University
East Perth Power Station
Elizabeth Quay
Fraser Avenue, Kings Park and Botanic Garden
Fremantle Prison
Joondalup Drive Bridge
Matagarup Bridge
Mount Street Pedestrian Bridge (Sail Bridge)
Northbridge Tunnel
Perth Concert Hall
QV1 Plaza
Sky Ribbon Bridge
State Library of Western Australia
The Bell Tower
Trafalgar Bridge
Yagan Square
Regional WA
Mandurah Bridge
Northam Suspension Bridge
Rockingham Foreshore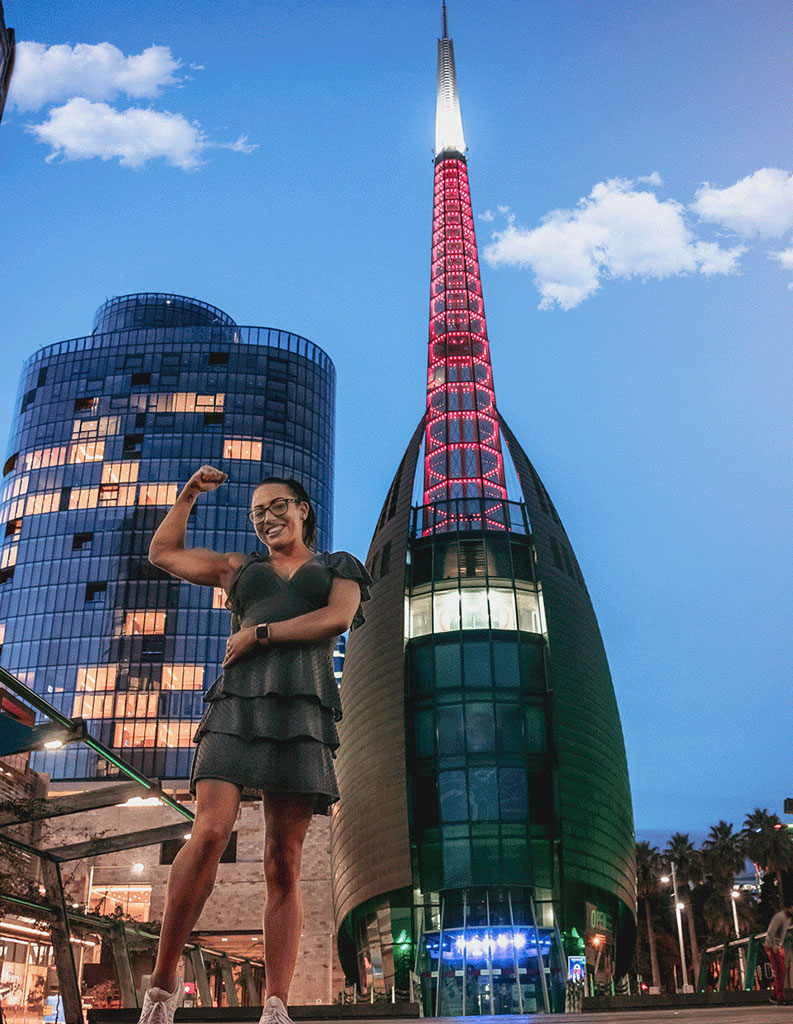 The Bell Tower
Photo by Darrel Frizzell
Mandurah Bridge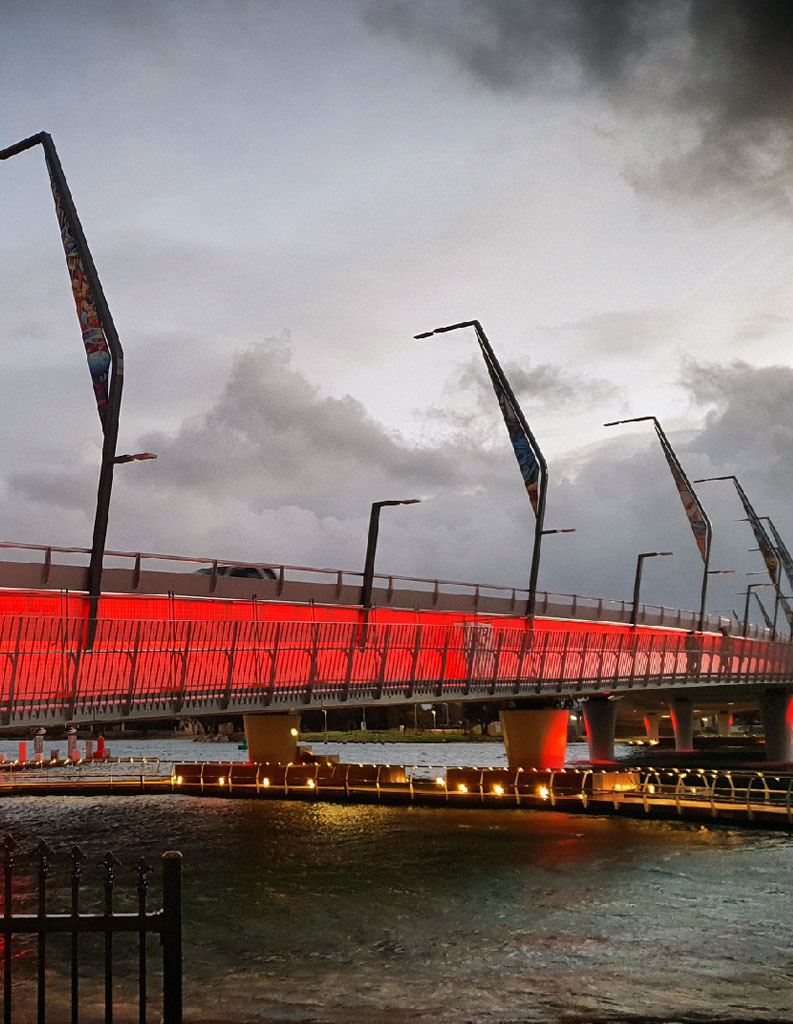 ---