"Even though Ari arrived 3 weeks early, he was completely healthy and weighed 7 pounds"
Thank you for supporting children with cystic fibrosis at Christmas – it can really make a big difference to families like Ari's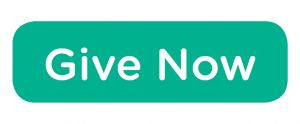 Like many newborns, Ari dropped around 10% of his birth weight in the first few days. Nothing to worry about initially, but when his weight continued to fall, his mum Jodie, became concerned.
"The midwife noticed he was dribbling and on further investigation we discovered he was tongue-tied and wasn't feeding properly," explains Jodie.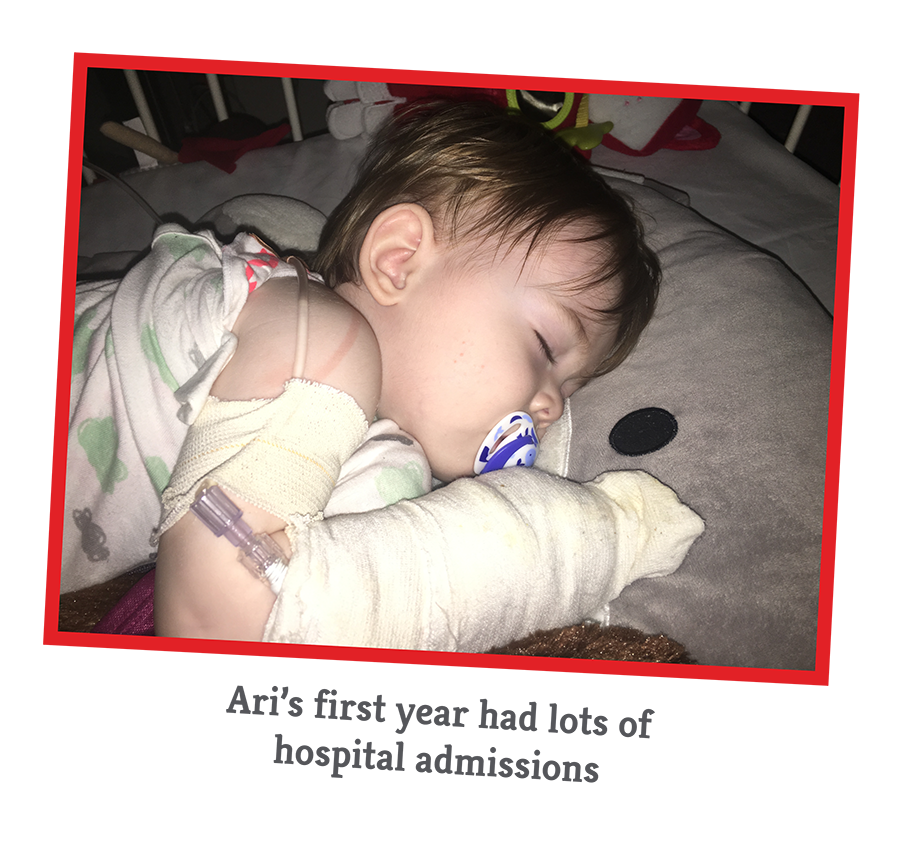 "I just thought, 'we'll get that fixed and he'll be right'."
When Ari's heel prick test results were back, the hospital rang Jodie and asked her to come in. "As soon as the nurse said, 'bring a support person with you,' I knew something was terribly wrong with my baby!" she says tearfully.
Jodie and her husband were given the devastating news that little Ari had cystic fibrosis (CF).
"This was not how our life with a new baby was supposed to be.  It was such a whirlwind. We spent three days at hospital.  The medical team worked out what medication Ari needed and taught us how to care for him. It was so intense."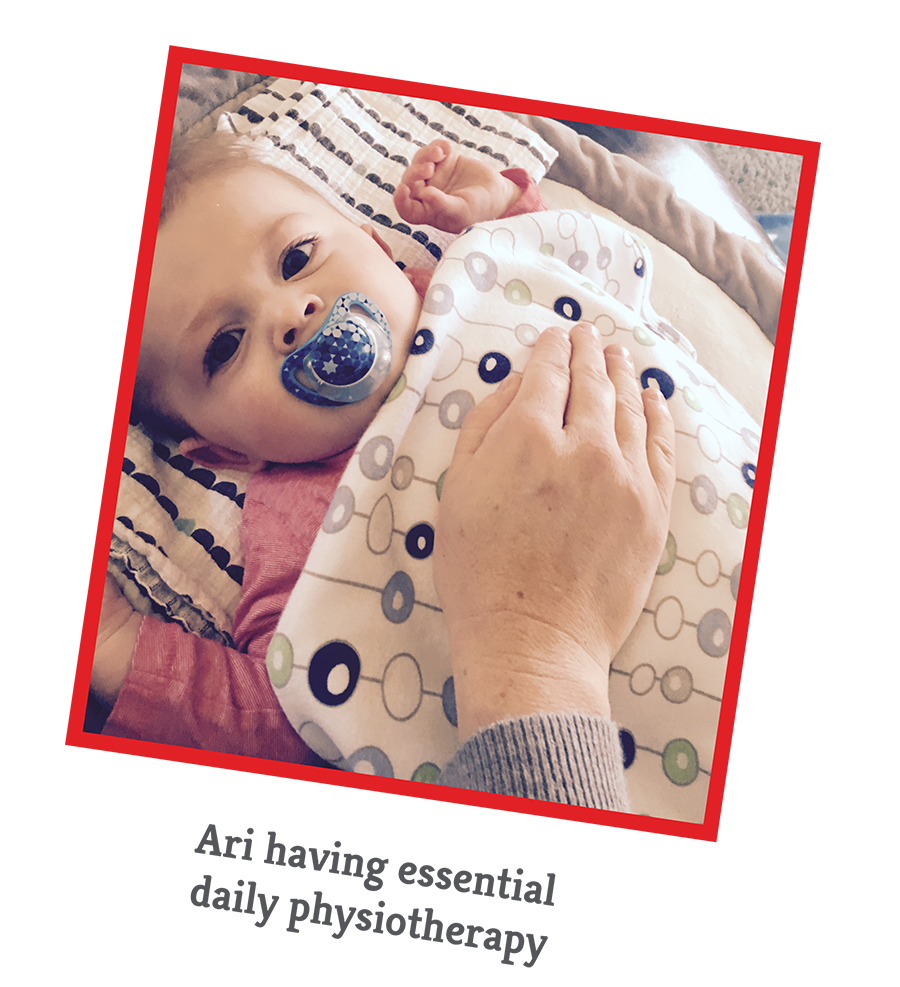 We desperately need your help to support children with this cruel genetic condition.
Giving a gift this Christmas will help support families like Ari's through the tough times. Cystic Fibrosis WA (CFWA) provides ongoing support to families in WA including newly diagnosed support kits, counselling, home care support, hospital packs and education. Subsidies for therapy equipment and vital exercise programs help our children and adults living with CF to keep healthy.
CFWA is also a major contributor to CF research, vital in improving the outcomes for people living with CF and to one day find a cure for this life-shortening disease.
Life with CF is extremely difficult and currently there is no cure. We need to provide families with all the support we can, especially at Christmas time.
'CF has put a huge strain on us financially and emotionally. We also have a 12-year-old son who still needs to be cared for. '
'CF has changed our lives dramatically. I was unable to go back to my work in childcare. I now work at Woolworths at night, so we can still pay our bills.'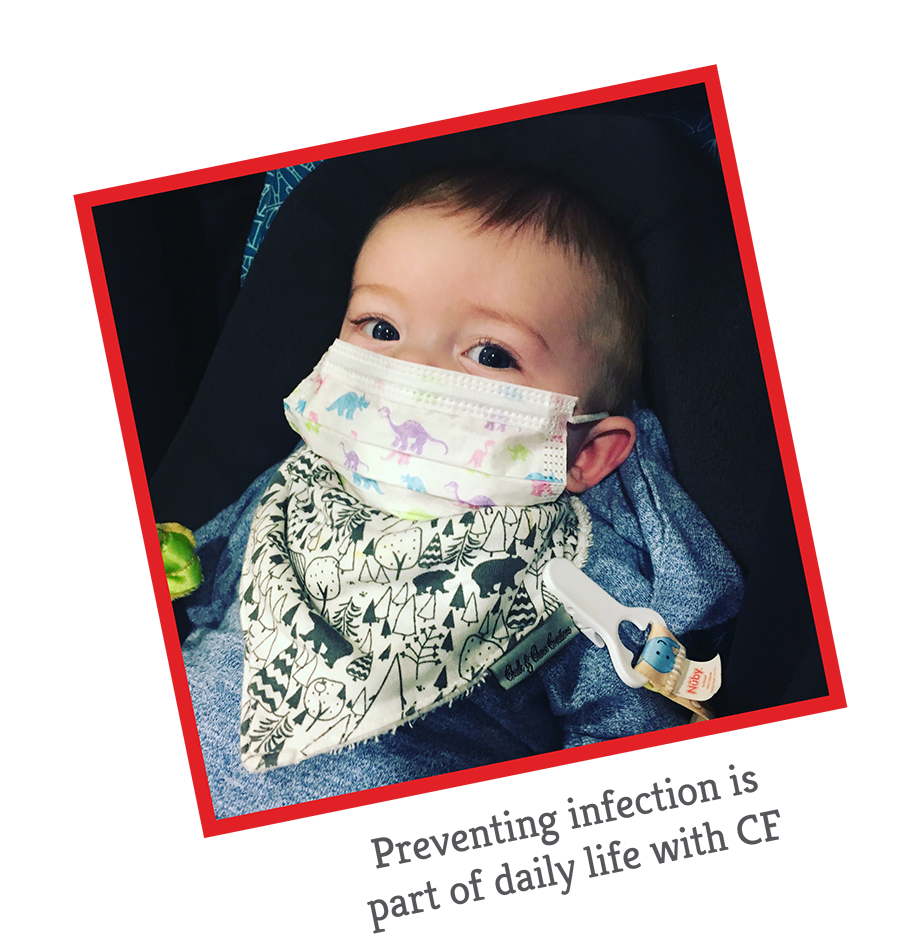 Please support CF families and light up their Christmas this year
Ari is just over 18 months old now. His first 12 months were particularly tough with multiple hospital stays. He was in hospital because of viruses, there were procedures to clear the mucus in his lungs and IV antibiotic treatment for a very dangerous bacterial infection.
Right now, Jodie is celebrating the first two-month period since Ari was born where he has not been hospitalised. "I need to be so careful though, because if he gets sick, he'll end up in hospital again."
The future is daunting for little Ari. But with your support we can ease the financial and emotional burden of CF for families like Ari's.
I hope you will support us again in the fight against CF this Christmas
From the CF team here, and from Ari's family – thank you.